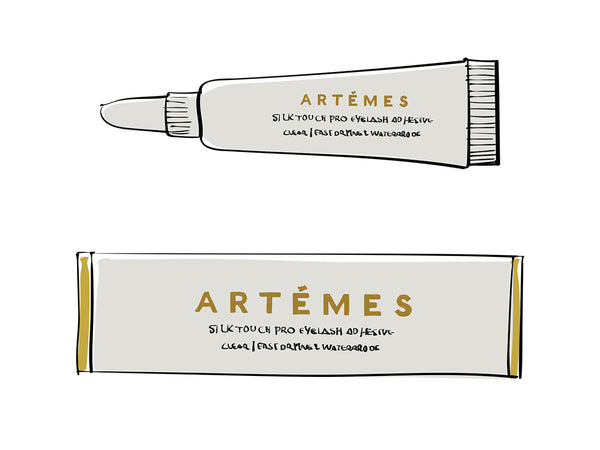 Silk PRO Lash Glue
Tools
Description
Use Artémes Silk Touch PRO lash adhesive to prolong the life of your lashes. 
The safe and easy to use formula makes it ideal for applying false lashes. Great for experienced lash applications and professional make up artists. Silk Touch PRO dries clear for an instant firm hold and gently peel off to remove. Use with your silk or thicker banded lashes. Not recommended for mink fur lashes.
TO USE
1. Fit the lashes to the base of your lash line and trim to size.
2. Curl and apply mascara to natural lashes (if preferred).
3. Apply a thin layer of lash adhesive along the lash band (half of what you would normally use)
4. Place lashes on the top of your natural lash line and adjust position - dries instantly.
INGREDIENTS
Purified water, Natural rubber latex, Acrylate copolymer, Ethanol and Fragrance
MADE IN KOREA 7g net / 0.25 oz